As great as cities are, they start to feel very similar at a certain point and for that reason, I like to try and do a day trip outside of a major city when time permits. Rather than Galway and the Cliffs of Mohr, we decided to explore Giant's Causeway and the Carrick-A-Rede Rope Bridge in Northern Ireland. Though I wish we had time for both, I'm so glad we made this decision as it was less crowded and just as breathtaking.
The drive reminded me a lot of Scotland which makes sense as it is only about 15 miles across the water from Northern Ireland to Southern Scotland. The first stop on the trip was in the Borough of Larne on Garron Road to catch a first glimpse of the water.
Listening to Riverdance and U2, we continued along the coast up to the Carrick-A-Rede Rope Bridge. This was one of the most beautiful sights and incredibly peaceful.
It was then onto Giants Causeway where we took the longer hike down catching glimpses of cliffs and ocean waves. The hour and a half of hiking from top to bottom and back up was a perfect moment to reflect on some of the experiences thus far and think about what lies ahead.
We stopped at Dunluce Castle for photos before continuing to Belfast where we made a stop at the peace wall before heading into the city center. Of all the days, it was almost emotional to be at this wall with the news of Ferguson so recent (at the time). It was what inspired my 'Accept + Forgive' note on the wall and as we continued along the road, we saw the international portion filled with faces and images promoting worldwide peace.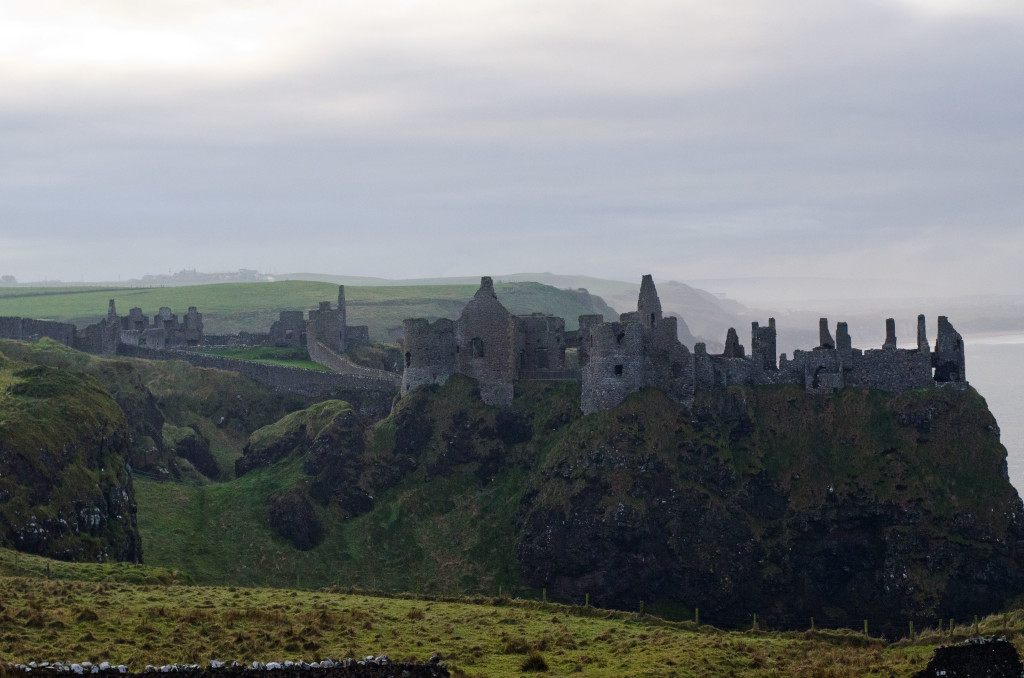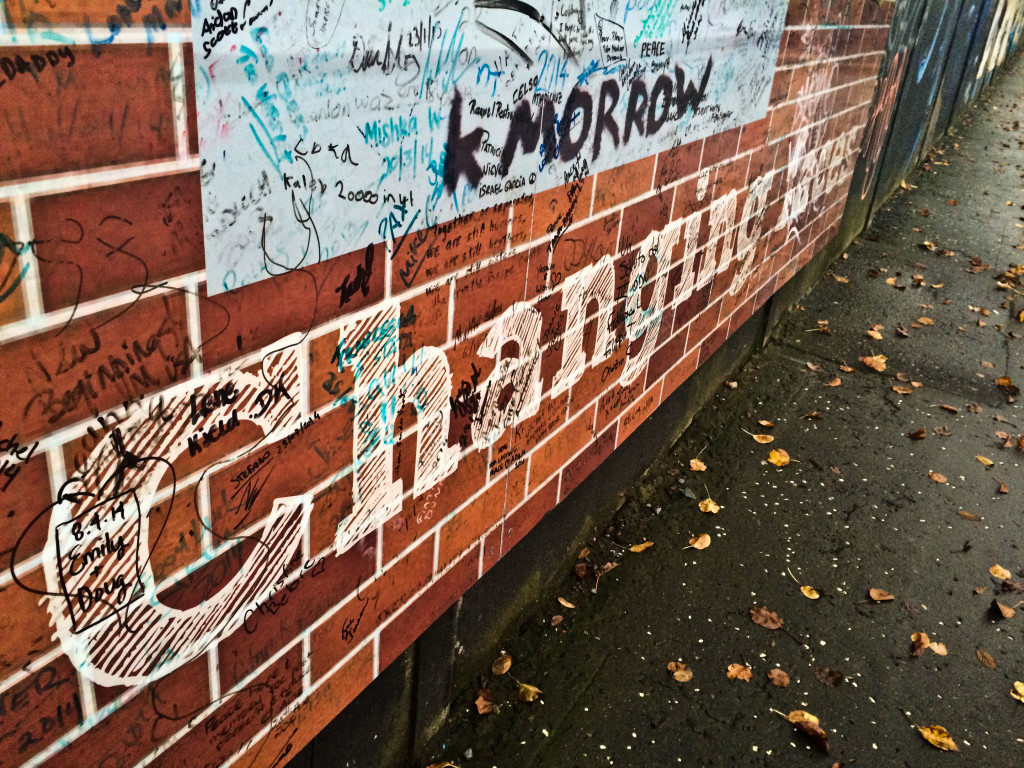 We then made our way back to Dublin, enjoyed some time with our hosts and packed our bags.
Now it's onto Barcelona (and yes I'm listening to some George Ezra).
– AS.
Miss part 1? Read it here.