It feels like just yesterday I was sitting at a computer looking into places to go and what to do for my extra long break between studying abroad and school resuming in January. The thing about Europe, however, is that flights are cheap and everything is so close that the choices seem endless. I ended up narrowing down a list of places and over the next 5 weeks will be in a total of about eight countries… Basically my own Amazing Race (except I spend money instead of winning it). Anyways, I flew from London to Dublin to begin Phase Two of my time abroad. Now, I still find it amazing how I can take a 45 minute flight and be in a different country like it's no big deal and also, after seeing only a few international airports have learned that we need to step up our game in the US.
Without further ado, here is a quick recap of the first part of my trip to Ireland:
For the first two weeks of my trip, I'm staying in Airbnb's and we were so lucky to have a great first experience in Dublin! I arrived late on Sunday evening and didn't see much, but we got up early Monday to begin exploring as much as we could as we only had one day for Dublin. We started with a walk into the city center, passing the Guinness Factory and a few Cathedrals along the way.
We made our way to Windmill Lane where a little band by the name of U2 has a studio. Various other artists have recorded in the studios as well and the streets are covered in graffiti (as are many other areas of Dublin).
After a brief stop at 3FE Coffee to plan the day out a bit more, we continued on to Trinity College to walk around the grounds a bit and see the Book of Kells along with the large hall of books.
We made our way down Grafton Street (the main shopping street) towards St. Stephen's Green and the Christmas Market where warm cider called our names.
From there it was onto Antoinette's Bakery for some gluten-free goodies before making our way back to the apartment and passing St. Patrick's Cathedral along the way. You can't visit Dublin without seeing Temple Bar at night (for those that do not know, it is a street, not just a single bar). The street comes alive with buskers outside and bands in most bars. We settled on The Quay's pub for 1/2 pints of Guinness and live entertainment.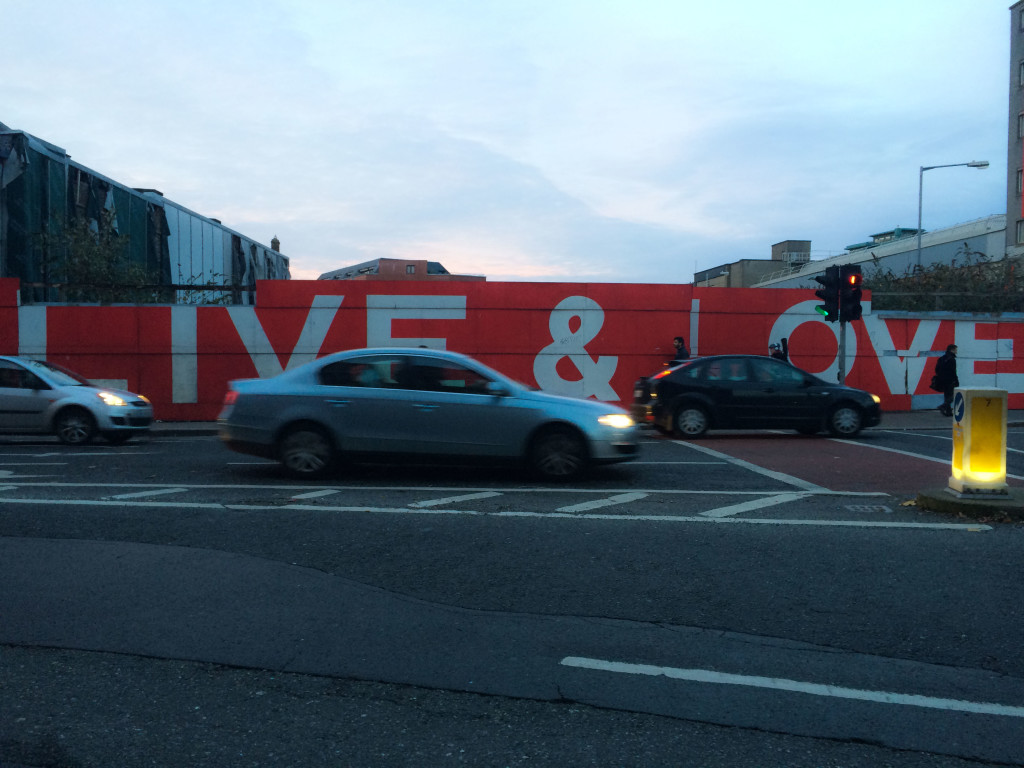 After a final goodbye to Heidi it was truly time to let go of one chapter and move onto the next.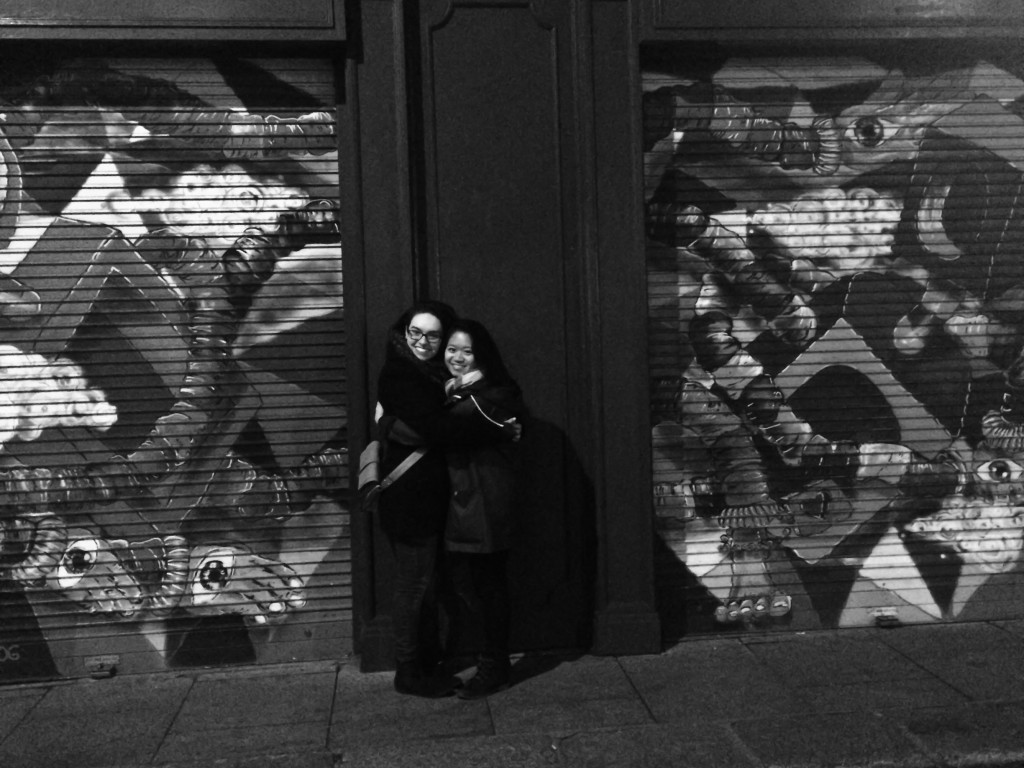 – AS.
Stay tuned for part 2!