Before I get into the food part of the post, I wanted to throw up a quote I would have used for Monday, but being that it was a holiday weekend.. I decided to shorten the week of posts. Expect some travel photos & tips from Budapest tomorrow!
Next week you can probably start expecting to see a few cocktail creations showing, but before that all goes down, here are a few more tasty things I've been cooking up recently. You may notice that a lot of recipes this week and last have been from Tone It Up and the reason is that I've had their nutrition plan for a while now, but finally started trying out a lot of the recipes and they are amazing.. so if you don't have the plan, look at the photo for inspiration.. if you do happen to have the plan, then make these!
Chia Pudding Recipe from Tone It Up
Walnuts | Coconut | Raspberries to top with
*blend the mixture after it chills for a smoother consistency*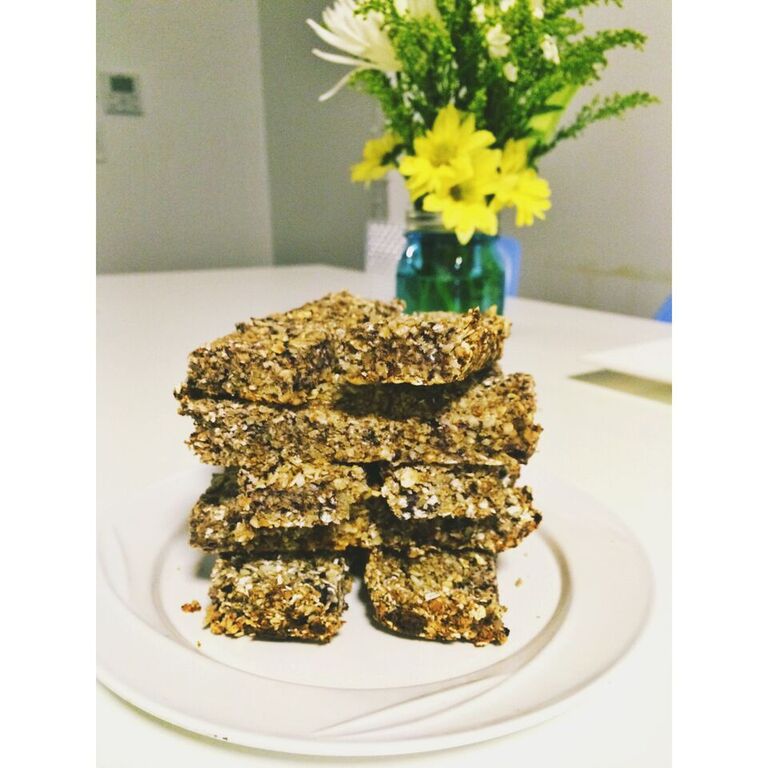 Blueberry Oat Bars from Tone It Up
Canned Chicken | Chopped Veggies (carrots + celery) | Greek Yogurt | Chopped Apple | ACV | Salt | Pepper | Cranberries
you can make this with any combination of protein and mix-ins.. I like using chicken, salmon or tuna with carrots, celery and something sweet (ie. apple or cranberry) + a blend of random seasonings and some greek yogurt to replace mayo
1/2 — 1 cup each – frozen mango, pineapple, peach
1/2 tsp each – spirulina, flax, chia
1 tbsp – hemp seed
10 oz coconut water
Bell Pepper | Quinoa | Broccoli | Avocado | Beans | Pico de Gallo
sometimes I add chicken or tofu to this as well
As always, leave thoughts if you try these out!
– AS.