Goodbyes suck. When we took little day trips and would come back to London, it made it feel more like home. I would be in a different city or country and start to crave my tiny room and bed that is no where near as comfortable as the ones in Philly or Arizona, but better than most. So after sleeping away Sunday (it was needed), Monday marked the final 6 days of being in London as a student. Our final class consisted of giving presentations and remembering we had a paper and take home final to complete by Wednesday and saying goodbye to the building and bus route that became second nature.
After submitting said exam and paper mid morning on Tuesday, Heidi and I headed out for one of our final days exploring London. A visit to the heaven that is Whole Foods South Kensington (three stories with an in house art studio and an entire floor of ethnic cuisine) we headed down to Somerset House for skating. Now for the better part of my life, I have always had my own figure skates and maybe have rented once or twice since I've owned my own pair. I had been down by Somerset House the week before and noticed everyone was in hockey skates so after realizing that was all they offered I had a few days to mentally prepare myself for the comedy that was about to occur. Here's the deal, when you haven't been on the ice in about 6 months AND throw on hockey skates instead of figure skates it takes a few minutes.. If you don't know, the primary difference between the two is that a hockey blade is rounded at both ends and has no toe pick. Figure blades have a toe pick and the heel end of the blade is flat. With that said, I'm used to distributing weight on the back of my blade and using a toe pick as a way to stop / control myself. Strip both of those away and naturally when I thought I was a pro, I end up on the ice after trying to spin and skate backwards a bit too much. Regardless, it was incredibly fun and after we skated we got to see the pop-up Fortnum & Mason store that was almost as magical as the original one in Piccadilly.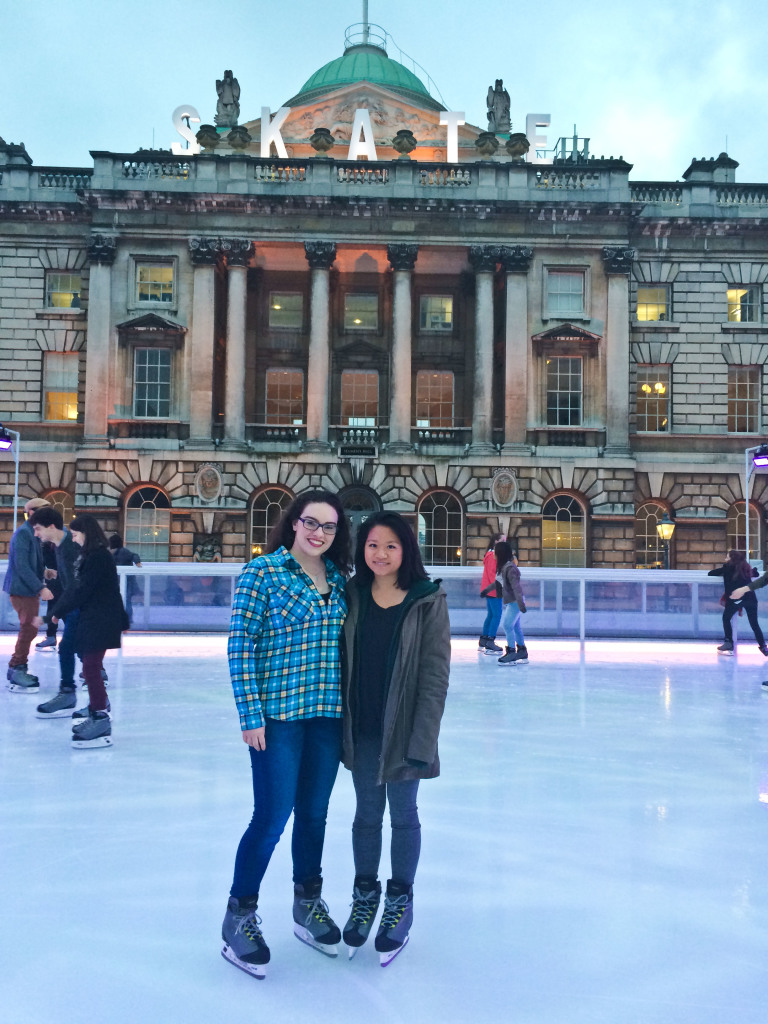 We then went to explore Covent Garden and randomly decided to get cheap tickets to Forbidden Broadway that just happened to be front row (it was mean to be). After a pre-theater dinner in Chinatown, we saw one of the finniest shows I've ever seen. F.B. is a big spoof on a bunch of hit broadway shows and within the play you get perfect impressions of every classic moment.
Wednesday included a visit to Royal Albert Hall (to see it from the outside), followed by a walk past the Parent Trap House on our way to Harrods. After that I picked up some personalized Nutella jars at Selfridges. Between the two stores, I saw my college education multiple times in single pieces of clothing and jewelry but regardless it was all gorgeous. We spent the evening walking through southbank on our way walked past a film shoot for something where we ended up as background extras walking by on our way to Millenium Bridge.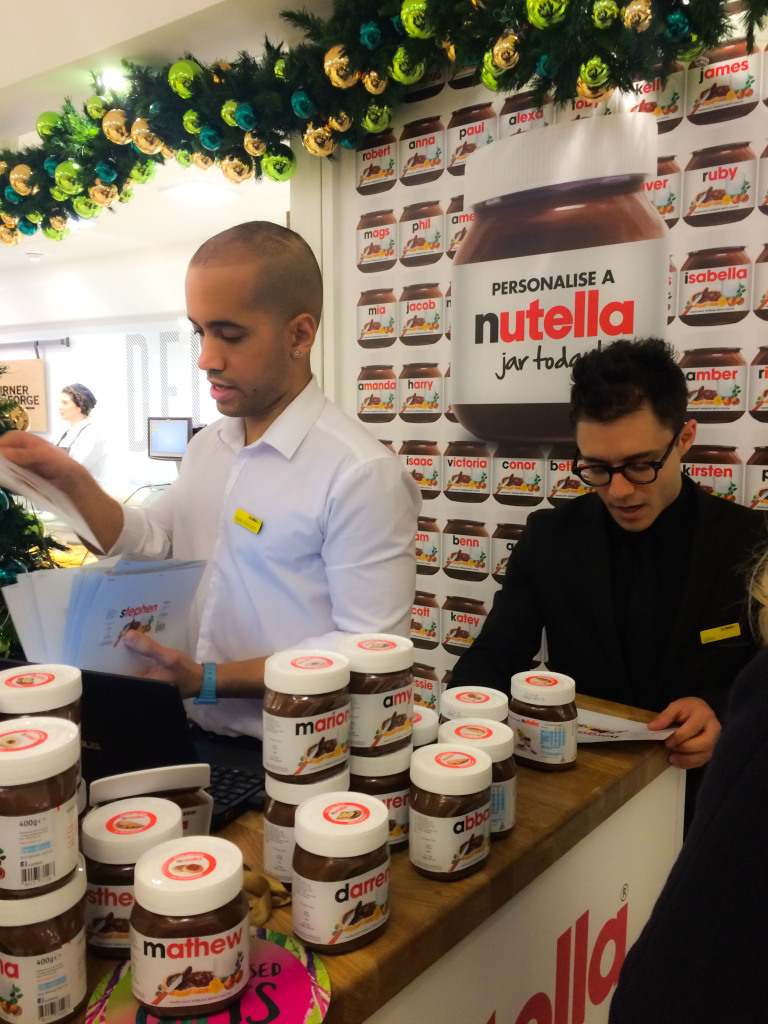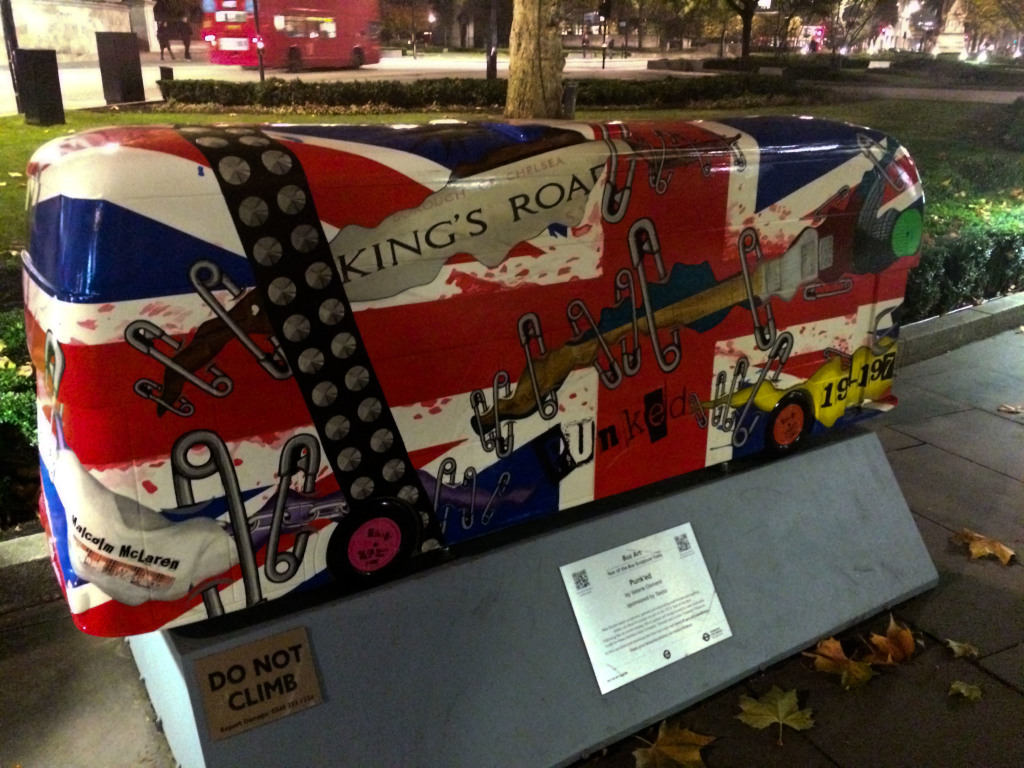 Thursday consisted of a visit to Abbey Road and picking up suitcases that were in storage, while Friday included a visit to Hyde Park's Winter Wonderland where I felt like I was transported to a Swiss Chalet with an amusement park. A word of warning – rides are much more intense with cold and windy weather, but still incredibly fun.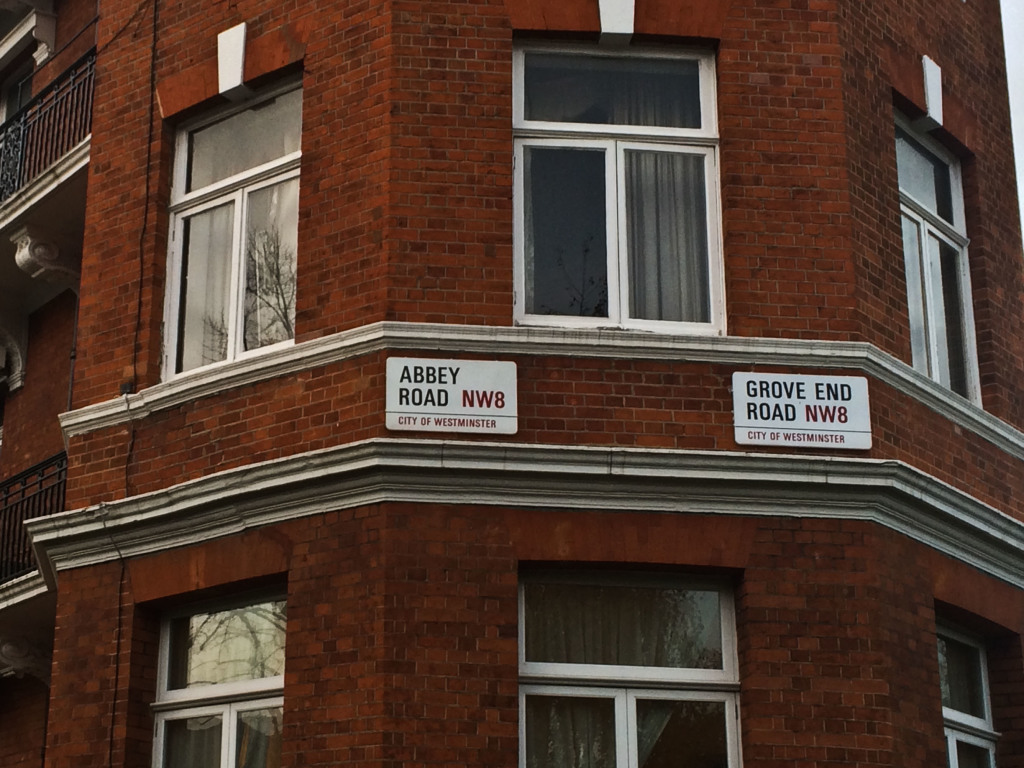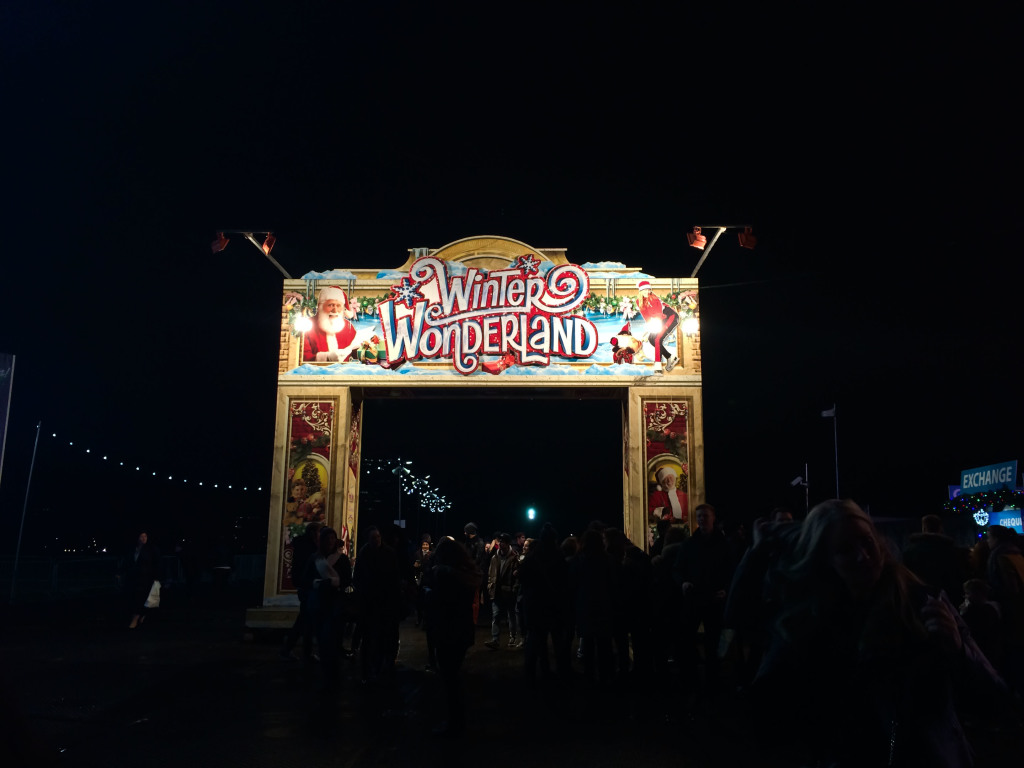 Then came our final day. Saturday was filled with emotion and after putting my suitcases in storage it all felt real. Even sitting in the airport writing about it, I can't believe that these three months are over. Anyways, my headphones and charging cord had broken so we stopped at the Apple Store before heading out to cross the last few things off our list and although Apple was a slice of heaven, Oxford and Regent Street on a Saturday evening in the winter makes Times Square look like the country side. Remember the whole crowd thing I mentioned, yeah this was my version of torture for a few minutes while navigating the sea of tourists attached to their cameras. Anyways, after getting through the mess that is tourist central, we headed over to Kings Cross station to find Platform 9 3/4 but seeing as neither Heidi or I are huge Harry Potter fans, we took the photos and left since the line to take an individual photo holding onto the card was too long.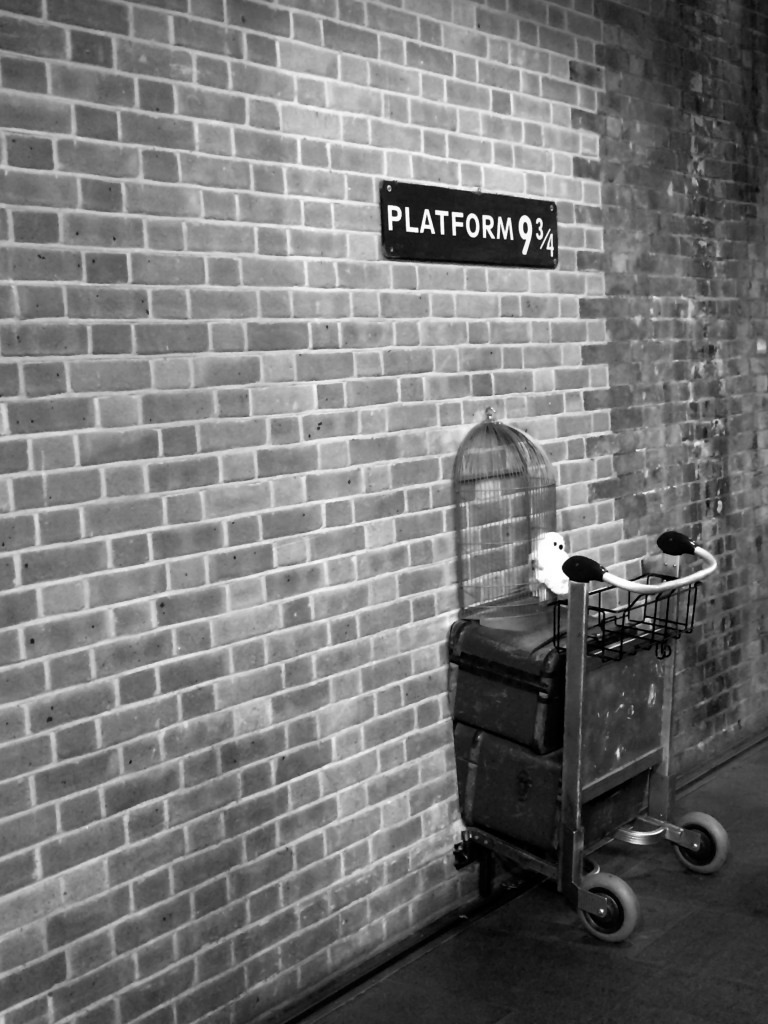 Our 'last supper' was Nandos, because why not, and then it was off to Shoreditch to celebrate. Queen of Hoxton's Rooftop is decorated seasonally to have a summer feel in the warmer months and a winter vibe while the temperature drops. WigWamBam is the official title for the Woodlandia themed rooftop, complete with tents, warm drinks, marshmallows to roast and plenty of plaid to go around. In keeping with the theme we both enjoyed Hot Toddies before meeting up with a few friends I had met in Scotland and then continued on to a different pub down the road for more final night laughs. Any night in Shoreditch is not complete without a late night bagel from the perfection that is Beigel Bake on Brick Lane. Although the area is now filled with Curry houses and Pakistani food, it was once the Jewish Quarter and still the best place in London to find a true bagel and lox. (side-note: it's dirt cheap). Armed with bagels, the long ride back home was filled with discussions about our favorite moments and savoring one last long bus ride home.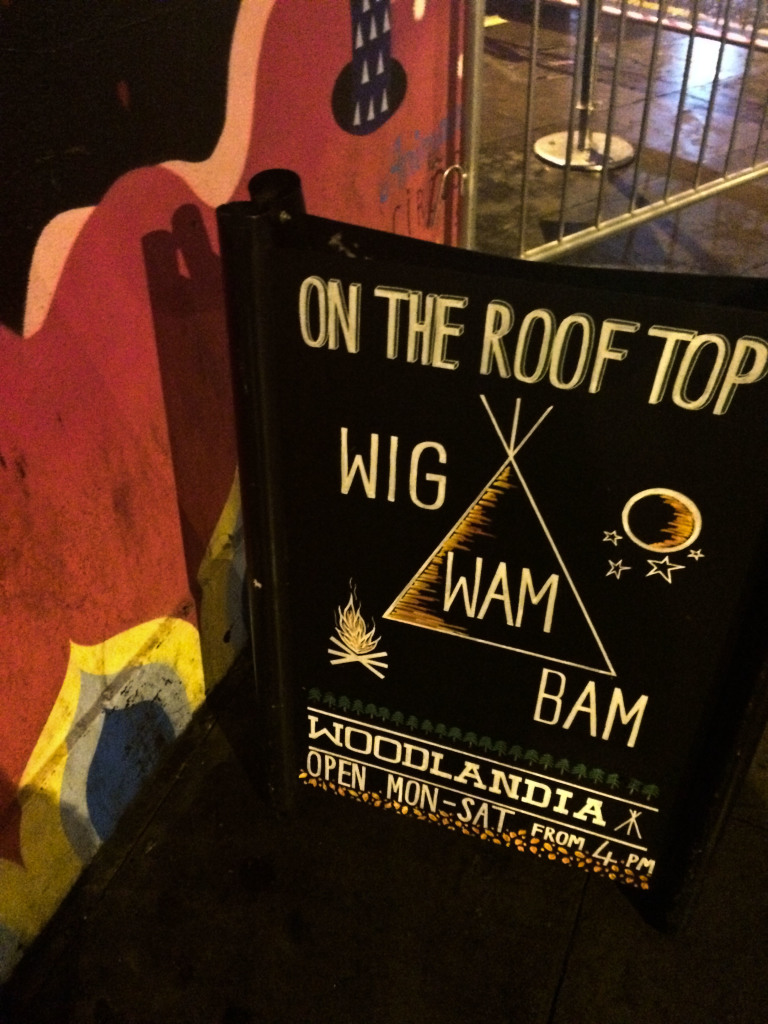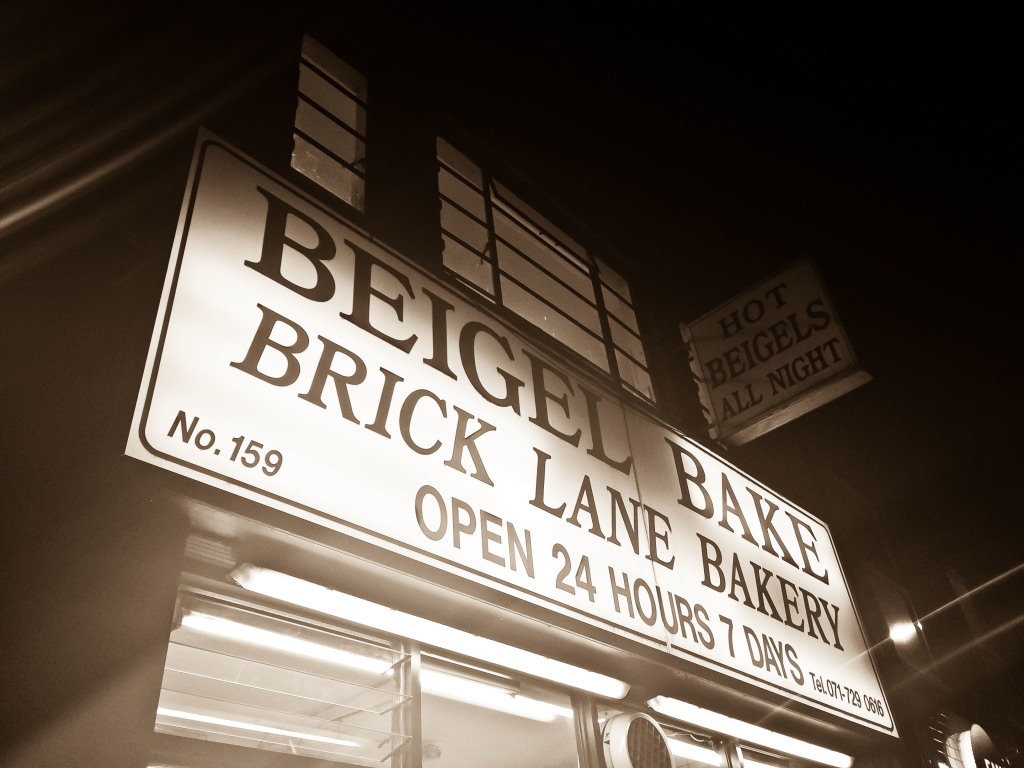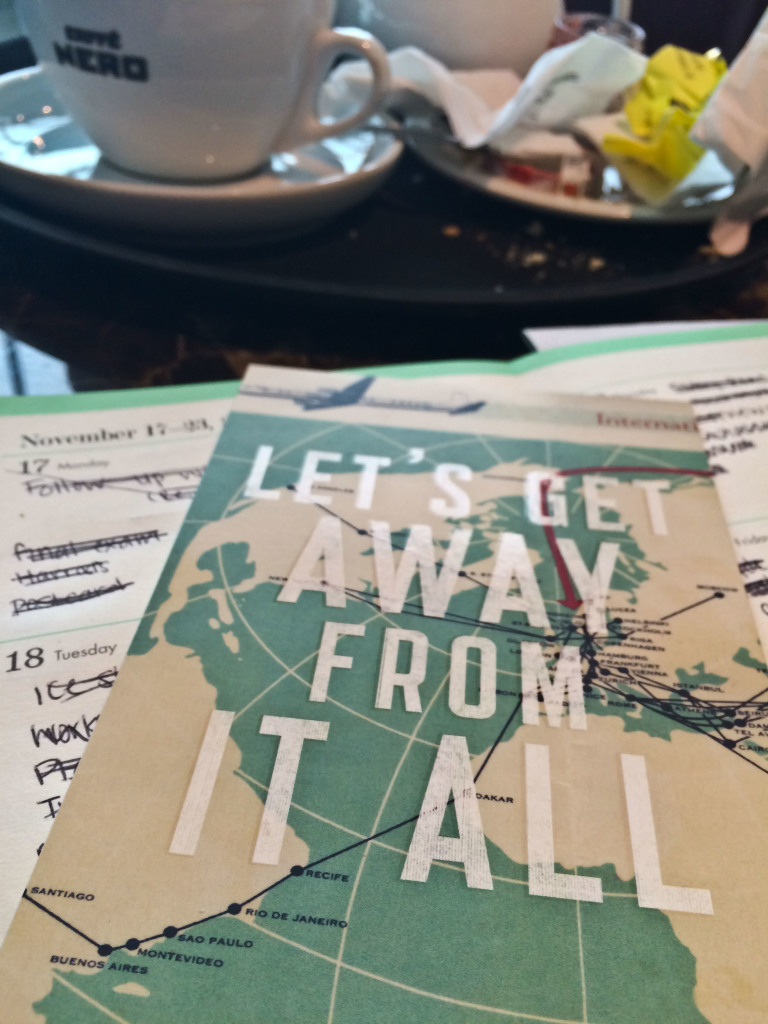 I have a post coming shortly reflecting on the experience of study abroad as a whole. But in short, this has been one of the most incredible experiences of my life and now, it's off on the next one!
– AS.