And just like that, my trip to Spain has come to an end. Spain was all about taking things slow and doing a little bit every day. After classes and exploring London and other cities for three months, I needed a week or so to recuperate. The final days in Madrid were spent trying a few other restaurants, seeing the Thyssen museum & Givenchy exhibit and walking around Retiro Park.
Because of flights changes and whatnot, I had a day to kill in Madrid after Ilise left before my flight to Paris on Monday so Sunday was spent in my hotel editing photos, writing emails, working on websites and putting together these blog posts. Also, I must mention that the Hilton Madrid Airport is pretty fantastic as hotels go. 1) Their room keys have chips in them so thats new.. and exciting.. 2) The TV welcomed me (photo below)… and 3) The design is updated and european and I love it..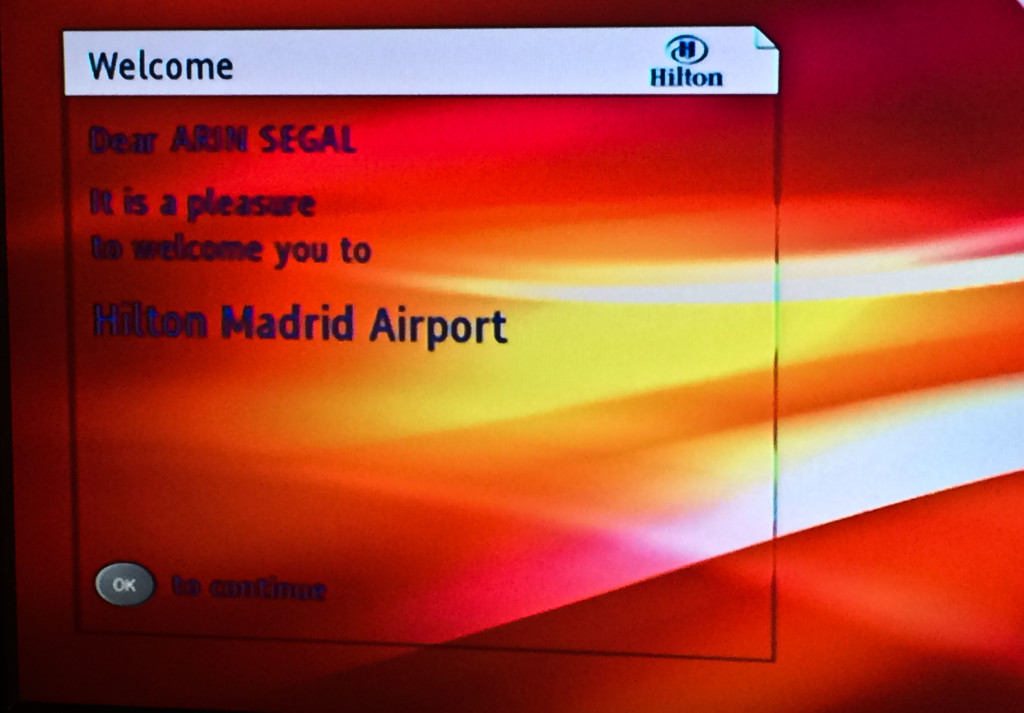 Now to go get a baguette..
– AS.